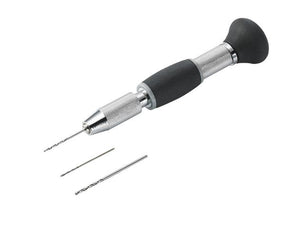 Revell produce a fantastic range of high quality tools and hobby supplies for the discerning gamer and hobbyist.
Precise holes can be drilled on the model with the hand drill allowing you to pin delicate models with precision and care.
The drills supplied are precisely matched to the hole diameters (0.7 mm, 1.0 mm and 1.3 mm) commonly used at Revell.