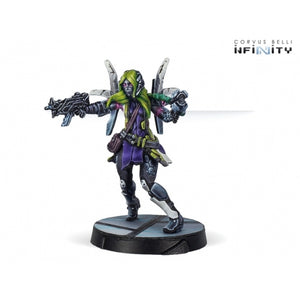 Parvati, Circle League Star (Submachine Gun)
Here's a 'how to play'
 

video

 

for anyone who has an

 

interest playing Infinity but hasn't yet dived in. Please let us know

 

here

 

if you fancy a demo or learning game - no miniatures of your own are required
Parvati, Circle League Star (Submachine Gun) Information

A true Aristeia! star is not afraid of a challenge. So, once again, standing before the abyss of obsolescence, Parvati knows how to take risks, reinvent herself, and find a way to remain on the top, right where she can make a difference.

Contains:

Please Note:

Miniatures are supplied unassembled and unpainted.