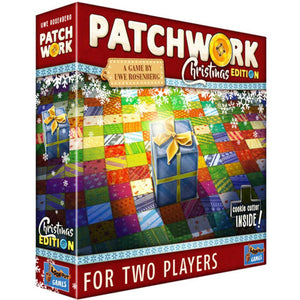 Patchwork Christmas edition
"Build the most aesthetic (and highest-scoring) patchwork quilt in this clever two-player game! The fewer holes that you leave in your quilt, the better, but more complicated patches are worth more points."
Jingle bells, presents and maybe even Santa himself can be found on the patches of this special edition of the two-player classic! Festive box art and a Patchwork cookie-cutter complete this perfect gift for the gamer in your life.